Learn how to preserve apples 15 different ways and savour the sweetness of summer and autumn all year long! Find 15 easy to follow beginner preserving recipes and more in this post.
Apples don't have to be boring. In fact they can be quite thrilling. The varieties of apples are endless, and the ways to eat and preserve them is limitless.
I love apples, so much so that I just recently planted 20 apple trees in our new orchard, 10 of best varieties of apples for our Pacific Northwest climate zone.
You can Buy Apple Trees Online at Nature Hills Nursery. They have an amazing selection of apple trees.
Preserving apples with my mom after picking my Nana's Gravenstein tree, peeling and coring them, freezing them and making apple sauces and deserts was my experience of canning. And from there grew my love for mason jars.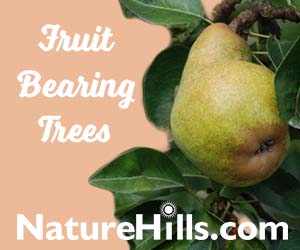 From those memories I've now mastered processing my apple tree in a weekend. Yippee! I want to share with you how I preserve my apples for my family, to show you how easy and rewarding it truly is!
RELATED: HOW TO PRESERVE YOUR APPLES AT HOME FOR THE WINTER
15 WAYS TO PRESERVE APPLES
It's important to pick apples when they are ripe and you are prepared to store them properly until ready to preserve.
I like to pick the apples and store them in craft mate totes until I have a free weekend to dedicate to processing and preserving my apples. I love these colapsable totes!
It's best to store apples in a cool basement, garage, shed, fruit cellar or refrigerator at a temperature of 30-32 F with 90% humidity. Check for signs of spoilage and quickly remove any rotten apples before they spoil the barrel.
RELATED: HOW TO PLANT FRUIT TREES
CANNING APPLES RECIPES
In this post I share with you how I preserve apples for my family. I spend 1 whole weekend in the kitchen preserving my apples by using the following family recipes.
Crockpot apple butter is my favourite preserve to make and its super easy to do in the crockpot. It's a spicy fall treat and healthier than jam. I decorate up my jars with these freebie labels to give as hostess gifts over the holidays.
Apple Sauce and mixed fruit varieties. Apple sauce is a great swap for oil or butter in baking recipes and the kids love it, so I make LOTS! Forget buying fruit pouches this winter.
This Apple Sauce recipe is a quick and easy option for canning apples in bulk, When apple season is at its peak. A great grab and go snack for the babies and the kids lunches. A cheap and healthy pantry staple, this no sugar apple sauce recipe is a must for your family!
Apple Pie Filling This is a great on hand ready to go dessert that can be used for apple pie (obviously) but is also good topped on cheese cake!
APPLE PIE FILLING CANNING RECIPE
4. CRAB APPLE JELLY RECIPE
Apple Jelly– My nana's favourite, A must if you have access to ruby red apples, red gravenstien apples make the brightest jelly.
Other Apple Canning Recipes
Apples are a staple ingredient in a lot of other canning recipes as well. Opening up the jar and tasting the sweetness of the garden in Feb. is like no other!
7. BBQ Sauce
If you are new to canning using the hot water bathing method, I totally encourage you to do so! Theres a great level of satisfaction when your able to preserve food for you and your family to enjoy for the cold winter months.
Learn more about the hot water bath method here
8. FREEZING APPLES
Freeze Apples: Fill Large ziplock bags of cut and peeled apples.
APPLE DESERT RECIPES
Apple Crisp A Sunday night go to recipe my mother always used, she just dumped in whatever frozen fruit we had at the time and it's always delicious with ice cream.
Apple Pie I use this easy butter pie pastry recipe to make my apple pie using the canned apple pie recipe above. I've also just used apple butter and a few fresh apples to make a tasty spin on the apple pie canned filling.
MORE IDEAS TO PRESERVE APPLES
Dehydrating apples is a quick and easy snack to make during the peak of apple season. Apple chips are a healthy, low sugar treat for kids and families.
10. APPLE CINNAMON FRUIT LEATHER
11. APPLE JUICE
12. CAN APPLE CIDER
13. APPLE FLAVOURED MOONSHINE
14. HOW TO MAKE APPLE CIDER VINEGAR
15. APPLE WINE & HARD APPLE CIDER
CANNING SUPPLY LIST
Here are some of my favourite canning supplies!
All the supplies you need…
Access the freebie
More APPLE Love
My favourite recipe books, all now available in ebooks!