Last Updated on
Handmade gifts are a special way of showing loved ones that you care about them, especially around the holidays. I've rounded up some adorable Christmas craft DIY pattern tutorials to inspire your creative side this Christmas.
The summer garden is done and the canning is complete. Now is the time to start thinking about holiday projects and gifts! If you're like me and enjoy making homemade gifts as much as you enjoy giving and receiving them, then this list of Christmas gifts you can make from the homestead is for you!
HANDMADE CHRISTMAS GIFTS TO START NOW!
On this list, you'll find patterns not matter your crafting expertise, or lack of. I've organized the list by types of crafts and a variety of time lengths is takes to complete them.
This way you'll have a handmade gift for everyone on your list, from children and grandparents to coworkers and neighbours.
PERSONALIZED QUILT
Spelling Bee Quilt Project Book by Lori Holt
This is a great pattern book for making personalized quilt gifts for friends and family. It has enough patterns and ideas for literally every one on your list if you really wanted. Who wouldn't want a fun quilt or pillow with their initials, monogram or name? Check out the options by following the link below.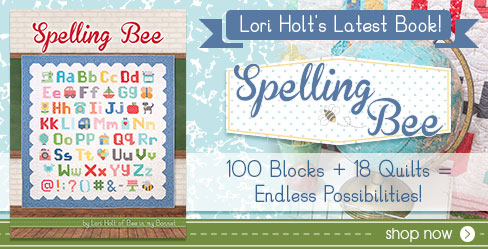 CHRISTMAS TREE SKIRT
Christmas Tree Skirt I had to share this project! This is the one I'm working on this fall for my holiday Christmas sewing projects as a gift for myself. I absolutely love creating using Moda fabrics and quilt-along youtube videos and tutorials from Fat Quarter Shop. I also love creating a holiday decor gift for myself every year.
FRAMED CHRISTMAS ART
Pinterest is filled with sweet free printables from bloggers this time of year. Check out some of the free printables I've gathered that could easily be framed or made into a gift for friends and family.
CROSS STITCH ORNAMENTS
These sweet patterns are sweet and simple, they can be used for ornaments or for holiday decor during the fall and winter months. Go ahead and add some personalization by adding initials or the name of the person you'll give the gift to.
Perfect for Fall , Thanksgiving and Christmas.
Childrens Handprint Embroidery
A great option to make for children to give grandparents.
This is a super popular Christmas image lately, and a great option for little farm boys or girls.
Vintage Christmas Sampler Cross Stitch
The fox, deer and red truck patterns above are all super popular holiday images, but nothing beats these vintage classic patterns. I can't help but love the ginger breadman and Christmas Tree.
Watch the Youtube tutorial video to turn this sampler into Christmas Tree Ornaments.
KNIT BABY BLANKET
This baby blanket pattern, is my ultimate favourite blanket to make during the fall and winter months. I've made one for every baby born in our family over the past few years, I've made one for both my boys and knit as my babies napped on my chest.
This pattern is super simple, and yet has a beautiful end result that looks much more complicated than it truly is. It's knitted in the round, and consists just of a knit and purl stitch. Nothing complicated and can knit for less than $20.
Check out the pattern below for the babies and toddlers in your life. It's also a great option as a lap blanket for adults and grandparents.
KNIT SWEATER
This adorable sweater is also knitted in the round and only consists of a knit and purl stitch. From sizes 2T to Youth Med, and only takes 8 hours to complete, you could easily make one for all the children on your list.
This sweater is on my DIY project list this year!
MORE KNITTING IDEAS

Check out the FREE PATTERNS revealed weekly for the 12 weeks of giving from Knit Picks! They also have great deals on all your knitting supplies for the Christmas knitting projects.
HOMEMADE CANNING
I always end up giving homemade canning to all of our grandparents along with some small handmade knitting or sewing projects and our annual Santa photos of the kids. They seem to enjoy them. Just add some ribbon, a handmade label and a cute little gift tag then call it done.
Apple Butter Recipe and Labels
HOMEMADE WINE
During our fall harvest, we always end up sending left over fruit to the winery to make Christmas fruit wine or cider. It works out to about $4 a bottle. I made these rustic Christmas wine labels to add to them to give as hostess gifts over the holidays.
—
DIY or not, Christmas is about spending time with the ones you love. I hope you enjoy the holiday season with your friends and family and that this list simply helps inspire your DIY gift giving!
Related Gift Ideas
Pin for Later