Last Updated on
These classic old fashioned cookie recipes are sure to wow your friends and family during the holidays or just as an after school snack. These all occasion cookies have few ingredients and are perfect for the beginner baker.
What makes cookies old fashioned? Classic wholesome real ingredients just like your grandmother used. Recipes handwritten and tucked away in a box at the back of the cupboard, until now.
I can't bring myself to buy store bought cookies. Nothing beats warm homemade cookies fresh from the oven, with a hot cup of tea or coffee or better yet a cold glass of milk.
Thanks to the internet and some good blogging friends, I've put together the best classic old fashioned family cookie recipes to share with you today.
Wether just in time for a holiday cookie swap, or a recipe to fill your cookie jar you will surely find the perfect recipe here!
Click on the tasty cookie pictures for links to the recipes!
Enjoy 🙂 – Diana
BEST Old Fashioned Cookie Recipes
In order to make these classic old fashioned cookies you're going to need a few basic materials
I'm thankful my mother got me only the best stand mixer when I moved out. I use my kitchen aid mixer for all my cookies, muffins and cake recipes.
I'm a personal fan of air bake cookie sheets. Air insulation prevents top sheet from overheating preventing the horrible burnt cookie bottom.
I've got a tiny kitchen and like to double or triple my batches of cookies. This stand cooling rack is a life saver!
And someone to lick the mixing bowl clean!
Just like when I was a little girl, my son quickly finds his way to the kitchen at the sound of the mix master running. Theres nothing better than cookie dough- except for maybe a warm cookie fresh from the oven!
Old Fashioned Cookie Recipe List
Here you have it, 15 of the best old fashioned cookie recipes I could get my hands on to share with you! Sit back and enjoy scrolling through these drool worthy pictures and planning your next baking adventure in the kitchen.
Click on the pictures for links to recipes.
This must be an English recipe, my nana made these little cookies all the time. We called them birds nest cookies then.
This is my favourite go to oatmeal recipe I had to share with you. It's a super easy basic everyday recipe. But make sure to check out the super easy additions you can add to really jazz them up for the holidays.
It wouldn't be the holidays without shortbread. But who says shortbread just has to be for Christmas? Not me! Did you know shortbread has next to no ingredients, a great option when your pantry is running low.
Can you say, yummy!! Theres something special about molasses that makes these cookies melt in your mouth soft.
With or without the Hersey's kiss, these are a classic candy cookie.
Ashley from Practical Self Reliance shares a family favourite recipe.
Icing Powder makes these classic cookies look like snowballs.
Similar to thumbprint cookies.
Take a moment to check out the vintage recipe book these cookies come from! I'm not the only one that loves an old cook book.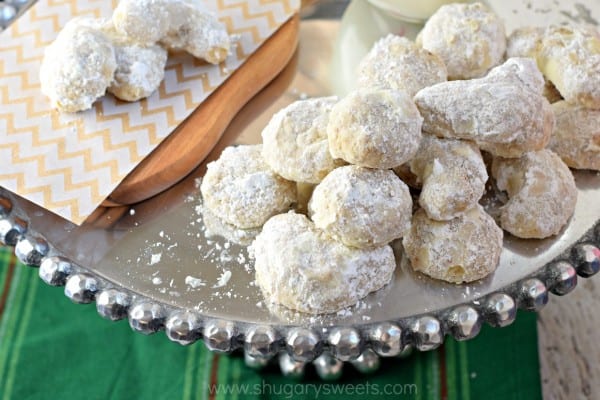 Sugar cookies are a great all season, sour cream makes these classic cookies moist and extra special.
A wonderfully spiced fall cookie, easily enjoyed all year long.
A classic spin on the regular oatmeal cookie recipe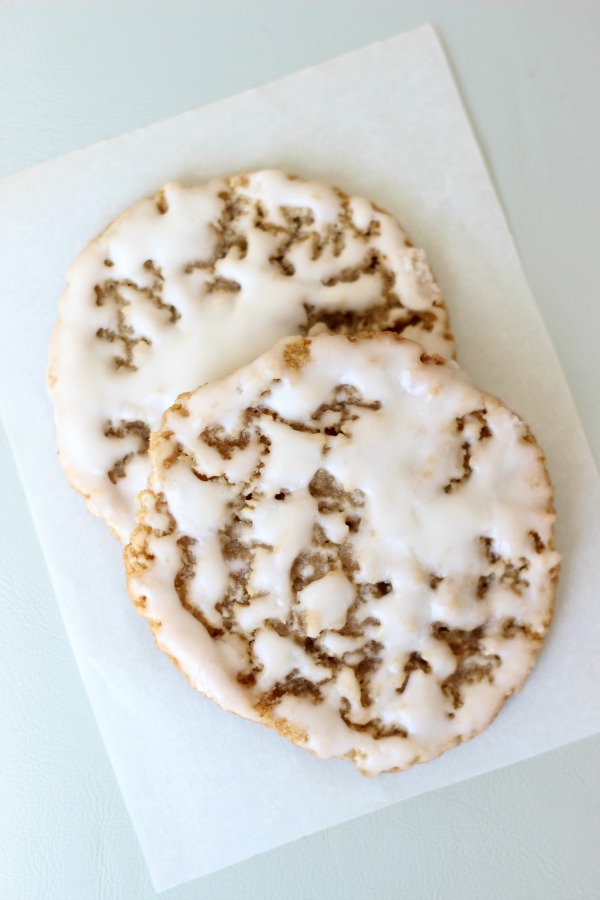 Mom makes these at Christmas time. Did you know these are a super easy, gluten free cookie? Just don't forget to serve them.
Cookie Storing Tips.
Store your cookies to keep them fresh longer by placing them in your cookie jar or a plastic container. Why not wrap them up to give as party favours, as coworker holiday gifts or as a housewarming, baby shower gift. I swear homemade cookies were the best gift I received when coming home from the hospital with my babies.
Baked with Love Stickers
I went ahead and made some sweet labels to help inspire you to wrap up those tasty cookies and share with others. Print at home on round craft paper labels and stick on cookie tins, boxes and bags. Theres a great selection at the dollar store on online.
Take a moment to write these recipes down to add to your own recipe box collection
Please pin for later, and comment below with your favourite!